SPARC Connect is LIVE
Date posted
November 5, 2023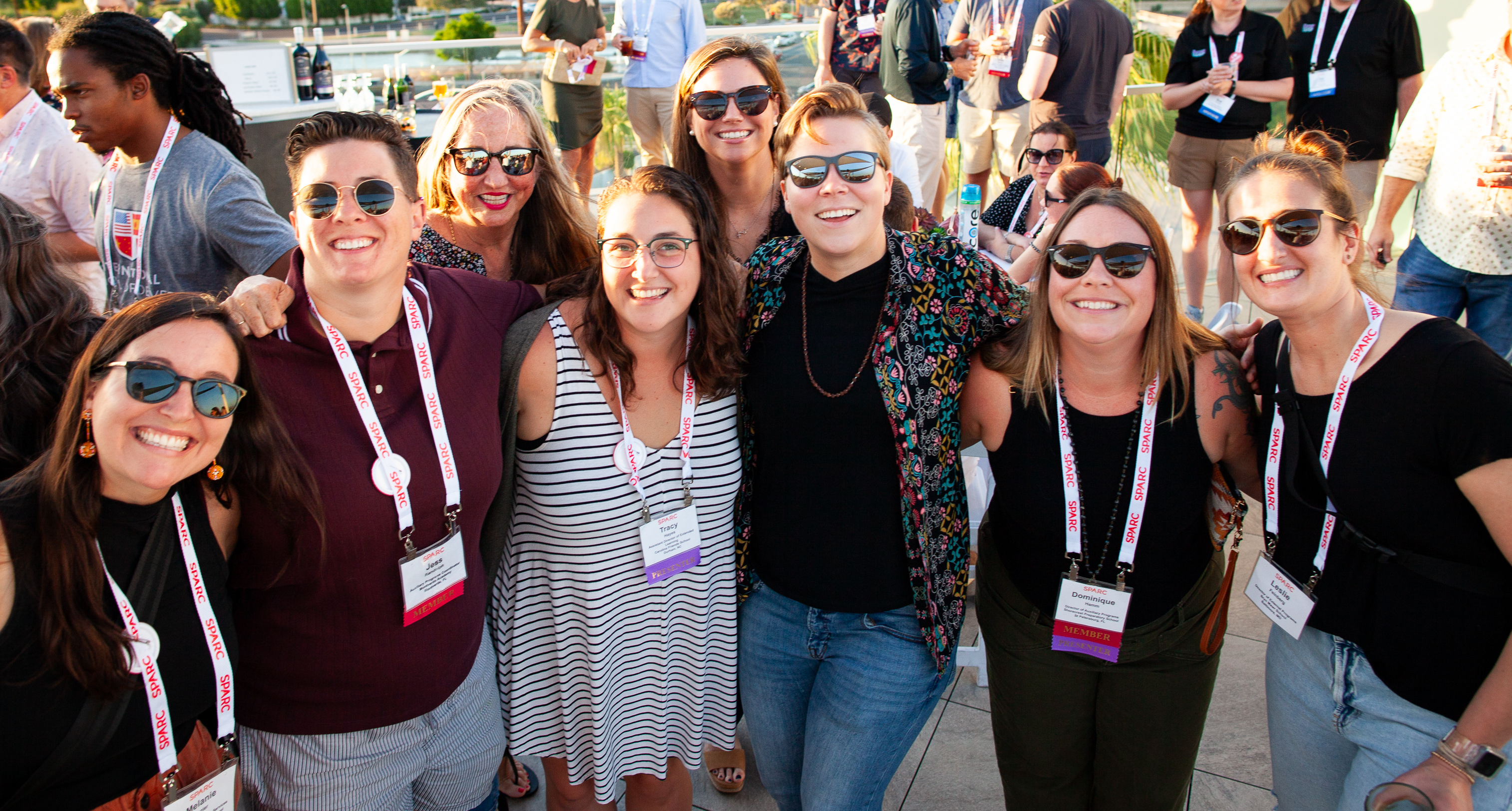 SPARC Connect is live! Recently, you received an email announcing SPARC's newest, powerful tool for connecting with your auxiliary peers. If you haven't yet joined SPARC's innovative community, now is the time to take full advantage of this exclusive, members-only resource.
Nat Saltonstall, SPARC's Executive Director, is excited about SPARC Connect's potential. "We wanted to build a centralized hub for our membership," he said, "a place where we can not only connect easily with each other, but also find a host of resources and tools at our fingertips any time we need it."
At the heart of SPARC Connect is Engage, the discussion board. Have a question for your peers? Want to share an idea that worked or ask about best practices for rental facility contracts? Have a story of success (or failure) that might help others? Just want to introduce yourself and get to know other members? You can do all of that here. You'll also find regularly posted tips about how to make the most of SPARC Connect, like how to add your photo to your profile.
Click on Community in the menu to find a list of all current members. If you met someone great at our conference, but forgot to ask for their e-mail, simply visit the Member Directory and type their name in the convenient search bar.
Discover even more features under Resources, with direct links to the SPARC Podcast, SPARC News, and Job Opportunities. Here you'll also find Collections, which houses a number of useful member tools:
SPARC Connect user guide
Podcast episodes
Webinar recordings
Roundtable discussions
SPARC Tools, including the Auxiliary Program Scorecard, the Relationship Assessment Tool, and much more
If you need to know what discussions, webinars, or summits or coming up on the calendar, simply click on Events and you'll find a current list of SPARC happenings, like our Leadership Institute and upcoming webinars and roundtables.
Come on over and introduce yourself here. Join the many of us who are already sharing, learning, and collaborating at SPARC Connect.