Excellence in Auxiliary Awards
Leading by Example
Each year, SPARC recognizes individuals and organizations for their exemplary work and outstanding contributions to the field of independent school auxiliary programs.
Objectives
To recognize auxiliary excellence among the many outstanding individuals, programs, and schools within our membership
To focus professional attention on quality programs and exemplary leaders.
To increase awareness of the importance of quality auxiliary programming in independent schools.
To provide tangible recognition of achievement, earn respect of colleagues, and enhance professional opportunities for SPARC members.
Nominate a Candidate

---
We encourage SPARC members to thoughtfully consider their nominations with the goal of drawing attention to auxiliary excellence.
Strong candidates will have demonstrated excellence in one or more of the following areas:
Distinguished leadership within the field of auxiliary programs at the school, local, or national level characterized by strategic vision, integrity, collaboration, and innovation
Commitment to dynamic, high-quality educational practice
Innovation, creativity, and success in auxiliary program design
Significant contributions to the advancement of diversity and inclusion within auxiliary programming
Exemplary service to the SPARC community through being a role model, supporter, or mentor to peers
Who May Nominate a Candidate?
Nominations must be submitted by current SPARC members.
Eligibility
Nominees do not be employed at current SPARC member schools to be considered or selected.
Award Selection
Award selections are made by the SPARC Advisory Board.
Deadlines
Nominations must be submitted by September 1 of each year. Nominations are currently closed for this year.
Award Presentations
Awards are presented at the National Conference.
---
Past Award Winners
2022
Jana Blackwell, Executive Director of Community Engagement, Pine Crest School
Kate Vizen, Director of Auxiliary Programs, Inly School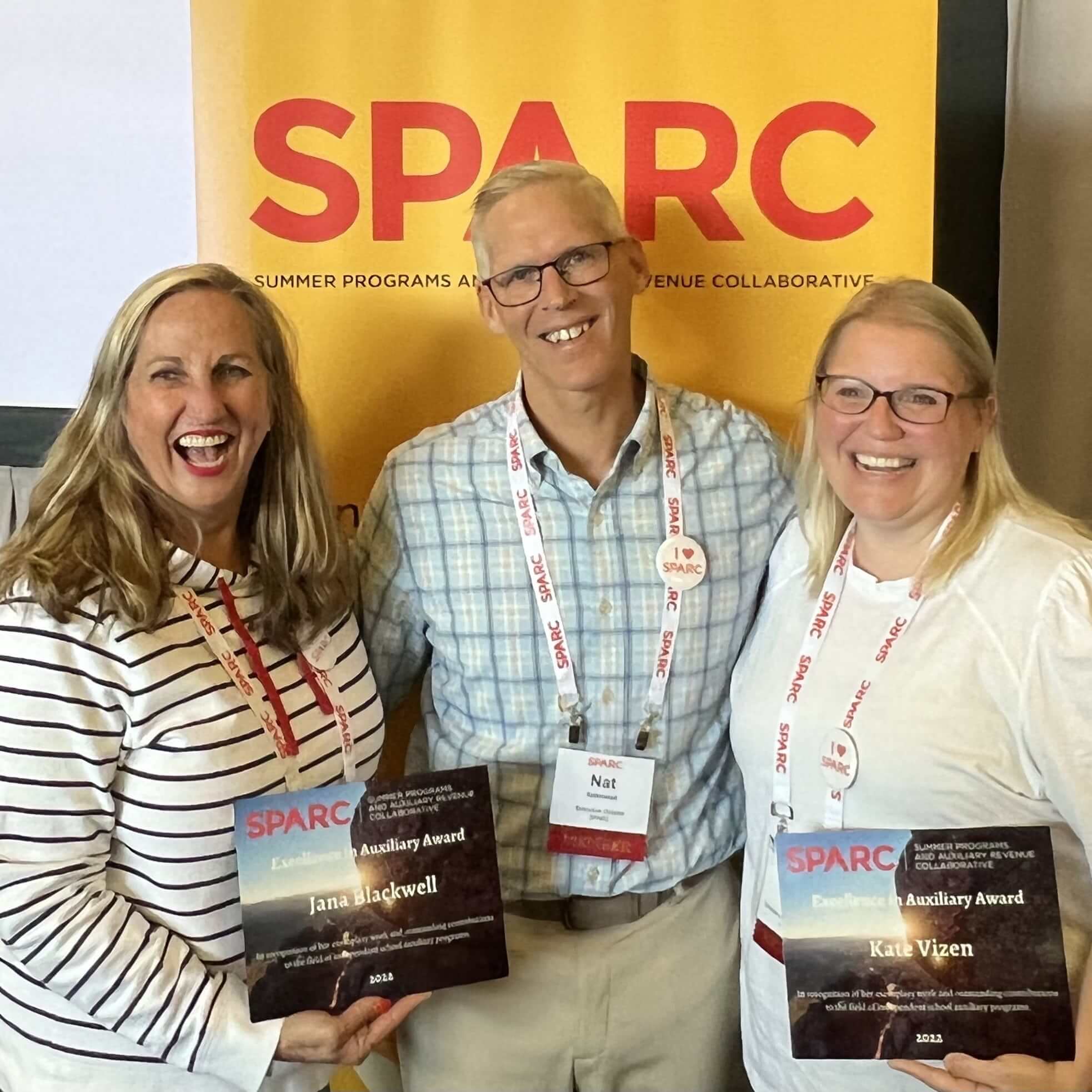 2021
Karen McCann McClelland, Director of Auxiliary Programs, Sidwell Friends School